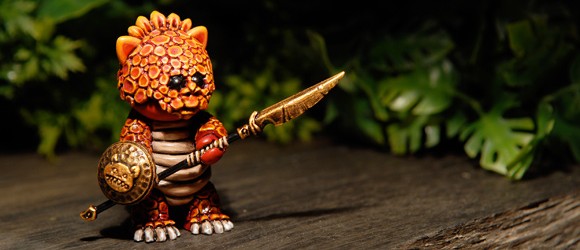 My latest vinyl custom: "The Keeper of Sotek"
This tiny guy was my entry for the Custom toy Union Battle Bracket II.
Read more about this contest here! After winning the first CTU Battle Bracket with my "Shapeshifter" 3 inch Dunny Custom i had to defend my title and i'm very happy i could make 1st place once again! Read here the Winner Announcement over at CTU boards.
You can see all the Work in Progress Pictures and the final shots on my flickr:
The Keeper of Sotek fickr Set
Hope you like him & thanks to all who voted for my Keeper on CTU, you rock! :]