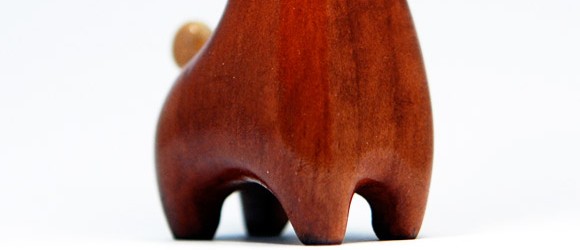 4″ Designer Wood  Toy by Pepe Hiller (No. 01/01)
(pear wood, maple wood, high-gloss finish)
Besideswatering my little CRESS CITTER garden, i felt like i should do another wooden toy for the collection. The idea for this tiny giraffe came little by little while cutting and sanding the pet out of a rough wooden sheet and somehow i finally bring up to a round figure. There was no concept drawings or sketches for this design. I used pear wood for the body and maple wood for the smaller parts, then finished the piece with a high-gloss varnish to get all these sweet highlights.
PEARGIR will be soon available in our shop, follow me on twitter to get to know when he's up in the store!