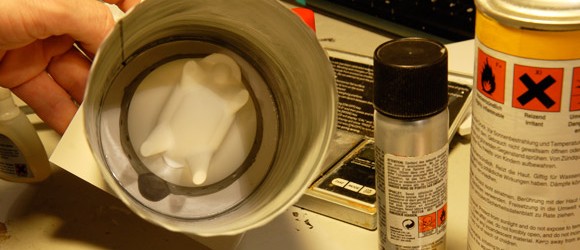 I made a short slideshow where you can see the silicone molding process of the CRESS CRITTER.  I have placed the the prototype and the seem line in a slightly unusual position for this two part mold but I had the feeling i should give my silicone-plug-system-technique™ a shot! ;)
Now after the first few resin copies i have to say, casting is going pretty well so far …and I've got some wicked ideas for these fresh resin Critters right now! Stay tuned.
Read More

»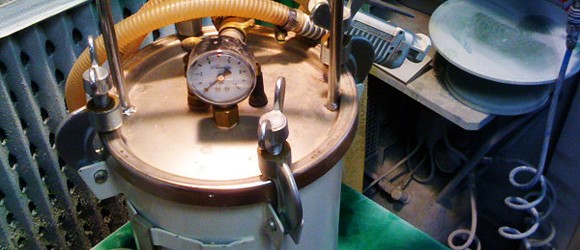 For the time being i'm working on a new series of five critters for a small limited series. It's a new way to sculpt my creatures out of wax after done a quick mold of the clay prototype. I haven't finished yet my actual sculpting tutorial on this but i usually do take a lot of work in progress pics, so be sure to check the tutorial section again. Until then, i'd like to share with you some of the finest online resources about sculpting, DIY toy making and molding stuff out there in the web. Enjoy!
Read More

»