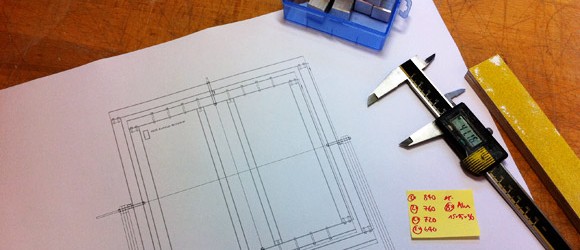 Here in our studio we're always keep an eye out for new tools to do small series of top grade handcrafted designer toys. To be able mold & cast larger resin toys we decided to start building our own Rotocasting Machine! This is a project in collaboration of Pepe Hiller and swiss based artist Inigo Gheyselinck who does stunning ceramic work. After many hours of research and some technical advice from the very best sources we think we are able to build this double rotating monster! :)
We would like to share all our experience and researches in this continuous tutorial series with our readers! When we have this thing up and running we'll also share all resources and technical plans here. Our DIY instructions aren't the only way to build a rotocasting machine so feel free to tweak it to your needs/size and take this more as a guideline. If you have questions or helpful suggestions & improvements about this rotocasting tutorial please drop a comment or send us a email to info [at] pepehiller.com 
Now let's get ready to rumble!!! :]
Before we start with a quite large project like this, it's essential to do some technical researches and find suppliers for the hardware you will need. When everything is more or less definite about the materials you want to use, you can start to draw building plans. This is the most important step and if you do this properly it can save you a lot of time and money!
Read More

»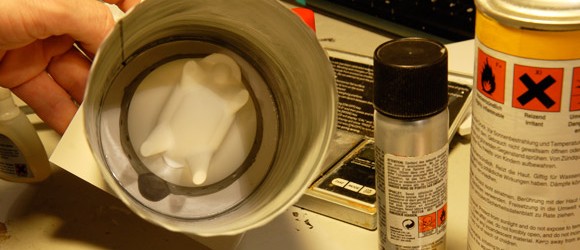 I made a short slideshow where you can see the silicone molding process of the CRESS CRITTER.  I have placed the the prototype and the seem line in a slightly unusual position for this two part mold but I had the feeling i should give my silicone-plug-system-technique™ a shot! ;)
Now after the first few resin copies i have to say, casting is going pretty well so far …and I've got some wicked ideas for these fresh resin Critters right now! Stay tuned.
Read More

»