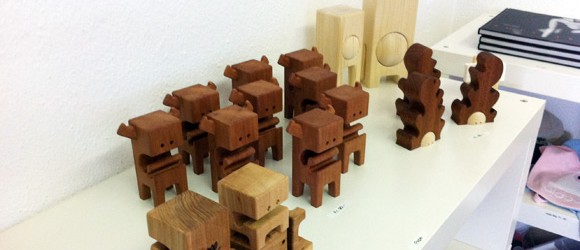 Last Saturday i was taking part at the "Swiss Character Design" Show at BuroDiscount, Zurich with new toy series of mine. It was great to meet and chat with some local toy designer and toy lovin folks! Later a few shots of the opening night and if you are in the area, be sure to check out this show till the end of the month! For all my overseas readers & peoples who couldn't attend the show i decided to grab a few of my wood toys and resin weebles after the show to make them available at my onlineshop for you!
Release on Monday, 18th April 2011 7pm CET!
OCCTOBOBBA's – 4.5″ Resin Weebles by Pepe (one red & one purple)
AARGHBLOCK's – 4.5″ Pear Wood Toys by Pepe (No.01-04)
WHAAGHBLOCK's – 2″ Elm Wood Toys by Pepe (No.03-05)
Head over to the shop and get one of these!
Some pictures of the "Swiss Character Design" show opening night @ BuroDiscount: