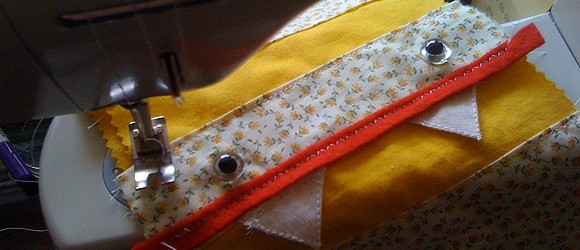 Introducing "LEOpold II" – 9 inch Plush Monster
Las sunday i was playing with the sewing machine again! "LEOpold II" is a little plush guy who loves to wait under childrens beds to scarry the kids with his pompon ears! :)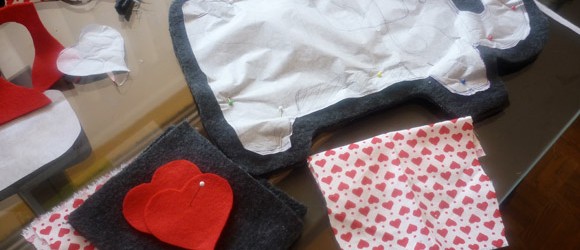 I was totally into plush last week and made my first experiences with a classic Swiss "Bernina" sewing machine from my mother. The first idea was to make a cute jellyfish out of this nice hearty fabric! Have to say, sewing is pretty tricky stuff…but fun!
My first plush toy: Jellyfish "MELVIN" (cotton, batting, glass eyes)
…Now the next toy idea was to do kind of a squared elephant with big red hearts on his ears. So first i did some sketches, then cutting out all the parts out of different fabric and afterwards sewing this little fella together. Love to wander with my toy concepts trough all kind of materials and technics! It is a very inspiring way for me to see new connections and synergies in toy designs.
Little Hearty "HELGO" (fleece, cotton, felt, batting, glass eyes)
Sometimes i think i have to be an true "Apple" geek… 'cause i did his ears without planing anything, exact the size of an iPhone. They would easily fit as a cute cellphone cozys too! ^__^