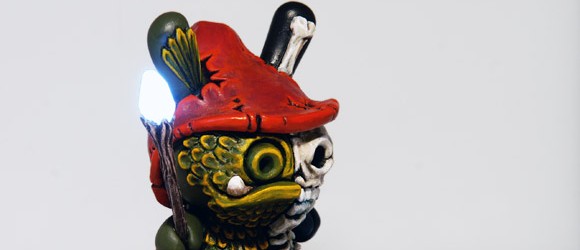 Last week i did my first 3″ Dunny custom for the Custom Toy Union Battle Bracket! I usually work on my own toy ideas and build up my figures from scratch, but this was a great chance to do a design on a platform toy! I had so much fun to do this little fella! Just finished him in the last minutes before deadline for the battle! Read more about this thrilling competition over at the CTU forums.
aaaaand the winner is…. SHAPESHIFTER by Pepe! The winner announcement & all the other amazing entries you can see here! Thanks so much to all CTU members who voted for my design trough the three rounds and in the final battle!
Below the entry photo and some WIP pictures where you can see how i made this tiny wizard: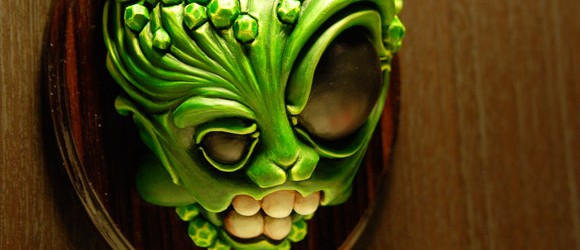 "GOBBO" – a hunting trophy i brought back from the swamps!
I submitted my first ever vinyl toy custom to the PVC Contest! If you like him, please support my design & vote on DeliciousDrips for my GOBBO Skully Custom at BoomBotix, thanks!
-> Short update: Press "Read more" to see the "WIP Making Of Slideshow of my GOBBO and the Contest Results.
Read More

»