GOBBO SKULLY – PVC Custom Show Contest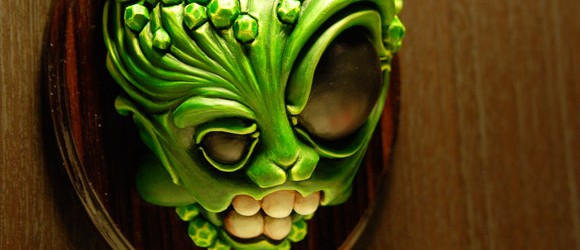 "GOBBO" – a hunting trophy i brought back from the swamps!
I submitted my first ever vinyl toy custom to the PVC Contest! If you like him, please support my design & vote on DeliciousDrips for my GOBBO Skully Custom at BoomBotix, thanks!
-> Short update: Press "Read more" to see the "WIP Making Of Slideshow of my GOBBO and the Contest Results.
GOBBO made it to the 3rd place in the PVC Contest!!! thank you all for your support & the votes for my Custom Skully GOBBO!